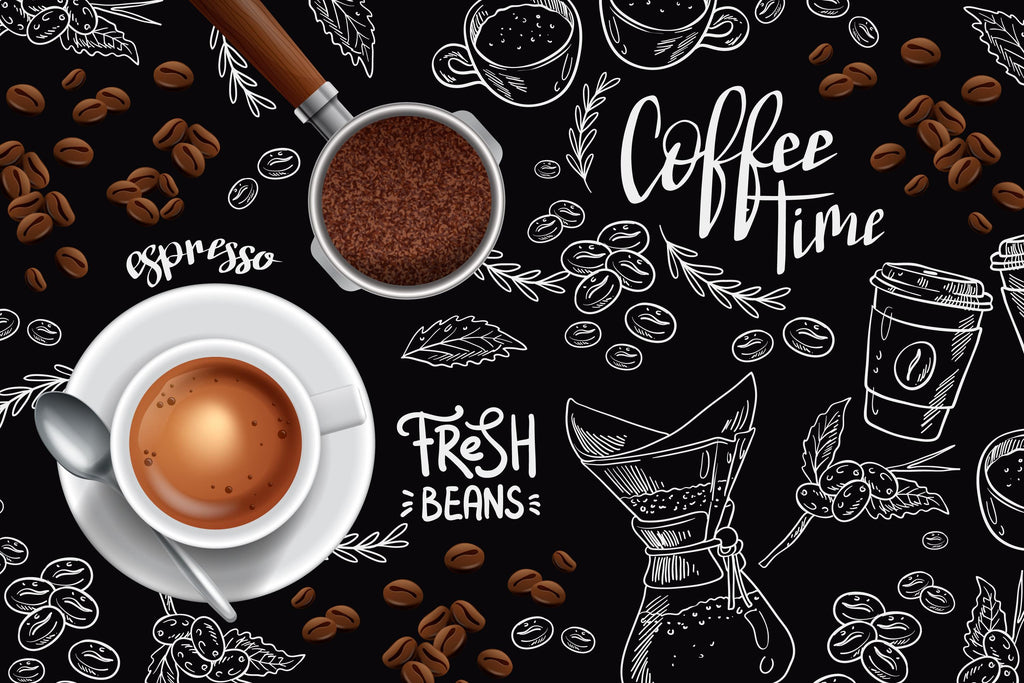 Top snacks that make your coffee experience simply the best
Coffee is an emotion.Period. But what elevates the coffee experience to a joyful celebration at every sip? It's the little snack that sits pretty on the side- to dip, dunk or devour. 
In all shapes and forms, sweet or savory, or a pleasant mix of the two, these goodies compliment the steaming cup of coffee perfectly. 
At Incredabrew, we have some incredibly healthy instant coffee options for you to explore. Here are our top snack picks,from night to day, you should definitely try with your next brew.
Peanut butter chocolate chip cookie
This first one is simple, decadent and bursting with flavor making it the easiest coffee-break companion. 
While a chocolate chip cookie can be a great treat, a peanut butter chocolate chip cookie takes it to the next level with a milk coffee. We love the feel of the cookie, just dipped in the coffee, and one touch- it crumbles into your mouth in a delectable madness. 
It's great for a quick snack at the office and for slow evenings with the family.
So flavor coffee goes best with this cookie? You might think it's the dark chocolate one. But our hazelnut flavored instant coffee and this one us a match made in heaven.
All things French with Croissant
Transporting you right into a cozy patisserie in Paris, a fresh hot croissant is the classic combination for our Premium Instant coffee. Pair your coffee with a classic croissant, a "croissant au beurre" or butter croissant, pain au chocolat, pronounced as "pan-oh-shok-uh-laa" which is the gooey chocolate variant or pain aux raisins.
You can also grab some custom-made croissants with strawberry fillings, coffee mascarpone goodness and much more. 
This combo should be your pick when you feel like rewarding yourself. 
Remember the way to eat a croissant is not with a fork or spoon, but to tear away from the ends and munch on with rich espresso. 
Pair it with our classic Instant coffee made of 100% Indian arabica and robusta beans. You can also make the ultimate chocolate fantasy by pairing our dark chocolate premium instant coffee with a pain au chocolat. 
The desi Samosa 
We wouldn't be doing justice to this list without our very own desi favorite, samosas. Whether you are whipping up a batch at home or grabbing a bite with family at home, samosa and coffee are meant to be. Unlike chai, samosas go exceptionally well with coffee, especially during the winter months when there's a chill in the air. 
Biscotti and it's desi counterpart
Biscotti has its origin in the Italian city of Tuscany. It is a twice baked cookie, just sweet enough and has a characteristic oblong shape. It's dry and has a crisp bite, which makes it a very close relative to the desi rusk. 
It tastes great with black coffee or even with an espresso shot. This is your easiest go-to when all the boxes on the snack shelf are empty. 
Make the rusk snack even more tastier with our Vanilla premium instant coffee which elevates its taste.
Delicious Fruit cake 
You never thought cake would make coffee better, right? Well you have to try this one to feel it. 
A light and fluffy fruit cake makes a delicious(and beautiful) accompaniment for a cup of (low sugar)coffee. Also, how gorgeous does a fruit cake look sitting pretty next to a steaming cup of rich frothy coffee? Sigh! We recommend this unique combo when you're hosting friends and family for a lovely evening together. 
Best for breakfast, Bruschetta
A healthy breakfast option that tastes incredible and is easy as a breeze to make? It's bruschetta. Nothing makes a quick and healthy breakfast for a long day like bruschetta with a side of coffee. 
Plus how aesthetic and sophisticated is this combo-be sure to click a picture for your feed as well! 
Here's how you DIY a bruschetta in a jiffy. Grab a loaf of French bread. You can use baguette, sourdough dough or ciabatta for the same. Cut some fresh veggies- tomato and onion, a couple of basil leaves(you can use dhania leaf as well for an Indian twist). Assemble the veggies on a slice of bread. Season with shredded garlic, dash of olive oil and balsamic vinegar. You can also cheat and add a bit of parmesan on top for a rich taste. Pop it in the oven for 2 minutes and breakfast is served. 
Have it with a piping hot cup of instant coffee and we guarantee you'll fall in love with it.
Daal vada fritters
This has nostalgia written all over it. The crispy deep fried daal vada entices with the crunchy and fragrant exterior meets the soft and cushy interior. It bursts with the aroma of fresh coconut oil which is hard to resist, especially for the south Indian tongue. 
One bite is all it takes to wind back to the memory of home where mom served up fresh crispy fritters for snack-time. 
Whether you're working in a different city or feeling a little homesick, pairing not one, but two daal vada fritters with your coffee is the ultimate comfort-snack! 
We love this combo for friday evenings when you just love to chill with work buddies as the day closes for the weekend. 
Delightful Dhokla
The best desi breakfast has been served with a side of good old coffee. Yes, we're talking about the Gujarati breakfast cake, Dhokla. 
The sunshine yellow cake, seasoned mustard and curry leaves, which melts in the mouth is best washed down with our classic instant coffee for a quick brekky, that's healthy too. Our instant coffee tastes just too good with the katta-meeta dhokla, balancing sugar and spice and everything nice. 
If you haven't tried this yet, we recommend you run to your nearest baker and get our hands on some dhokla while your kettle heats up some water for your morning coffee.
Munch on some muffins
Muffins or let's rather call them cupcakes! The teeny-tiny flavourful cupcakes are so good with coffee, you may need to pack a batch for office breaks too! 
Whether it's your home baked recipe passed down generations or a box of fresh baked muffins from the little bakery down the street, muffins steal your heart time and again. 
And so many choices. It can be Chocolate Chip Muffins or Pumpkin Spice Muffins that go like a bomb with our Dark chocolate premium instant coffee. Some of you may also enjoy plain Egg Muffin or Banana Nut Muffin that fit right in with our Vanilla instant coffee.
So what's your pick for a coffee date? Pick from our amazing range of premium instant coffee today for a hassle-free and healthy cup everyday.